Hey, Small Business Owner!
Does finding more people to buy from you feel like pushing a boulder up a hill?
When you know how to leverage Facebook & Instagram in a way that magnetizes your dream customers to your products and services, you can say good by to the cycle of feast or famine and hello to consistently adding $10k to $50k/month in revenue.
WITH THE PROPER TRAINING...
YOU CAN TURN Facebook & Instagram into a
SELLING MACHINE

!
You know beyond a shadow of a doubt that your potential customers are scrolling through Facebook an Instagram every single day (at an average of over an hour each day!). The problem is, you just can't seem to break through that invisible wall that is preventing you from turning these happy scrollers into paying customers.
With bite-sized online lessons, live group sessions, weekly group calls, and personalized success coach mentorship we'll show you how to stop the scroll, stand out to your exact dream customers and turn scrollers into customers in minutes flat.
Give us one hour a day over the next five days, and you'll have your very own Facebook & Instagram marketing machine churning in brand new customers around the clock - in a way that feels authentic to you and your small business.
What Would it Mean for your Small Business...
If you could add an additional $10k, $20k or $100k in Monthly Revenue ?
This online course will show you step-by-step how exactly what you need to do to use Facebook & Instagram to market and sell your products or services. We'll show you what to laser focus on and what you can skip over - ensuring you're only spending time doing the things that actually drive paying customers to your website or brick-and-mortar location.
It might mean freedom (from worry and anxiety) because you know your business is constantly generating revenue - on autopilot.
It might mean the opportunity to hire your first - or your next! - employee so you can focus more on working ON your business, instead of IN your business.
It might mean being able to take a break from constantly posting on social media hoping someone - anyone! - will see you post and visit your brick-and-mortar location or website.
It might just mean a huge burden lifted because you know exactly where your next clients or customers are coming from.
You've Probably Heard That
Facebook & Instagram Ads Work, but...
✔️ You've been in the small business world long enough to know that paid ads are the fastest and easiest way to grow your business, but OMG you are SO OVER trying to figure out how to make them work for your unique business.
✔️ You're confused with exactly what you need to do to build an ads funnel (what the heck are Top, Middle and Bottom of Funnel Campaigns anyway? Hint: they're over-complicated, outdated strategies that just don't work in 2023.)
✔️ You've spent money on ads in the past, but turned them off because you weren't sure if your results were good or bad.
✔️ You've created ad campaigns but didn't immediately see the kind of results you had hoped for.
✔️ You want a constant, dependable flow of customers or clients coming to you, but you've tried just about everything (from Reels and TikToks to Stories and Lives, to Online Listing Services and Facebook Groups, to DMing prospective customers and emailing your list) but nothing seems to work long-term.
✔️ You are desperate to grow your small business, but you need to know the ONE thing that will really move the needle because you don't have time to master every platform and spend hours every day creating posts and videos.
✔️ You wear all the hats in your business so you need to implement a marketing strategy once and let it run on autopilot so you can focus on running your business, serving your customers and leading your employees.
✔️ You feel this urge in your heart to connect with your ideal customers but you just don't know how to reach them.
If you're saying a big "AMEN" to any of these questions, it's time for a different approach.
An approach that makes you feel empowered, confident and in utter control of your weekly and monthly revenue.
Where you can flip a switch to turn your ads off and on - controlling the flow of customers and revenue at a moment's notice.
An approach that gives you the knowledge, tools, strategic know-how, templates, one-on-one coaching and support you need to grow your business quickly and reliably.
It's time for you to join my 5-day Facebook & Instagram Marketing Unleashed Bootcamp.
Let's get your ads working so you can enjoy a profitable business again!
MODULE 1
LAY THE GROUDWORK
We don't have time for tire kickers or looky lous. In this module, you'll learn how to magnetize your ideal customers - the ones who are actually excited to buy from you - to you so that they flow seamlessly to your business.
At the end of this lesson you will have:
Identified exactly what sets you apart from every other business similar to yours - and know exactly how to communicate it in a way that magnetizes your ideal customers to your business flawlessly.
Created your Irresistible Offer that Stands Out to Your Ideal Customer.
Formulated the "sticky" keywords you will use consistently to keep your ideal customer hooked into your message so they purchase from you within the first week of hearing about you for the very first time.
After this module, you'll be ready to start building your marketing machine.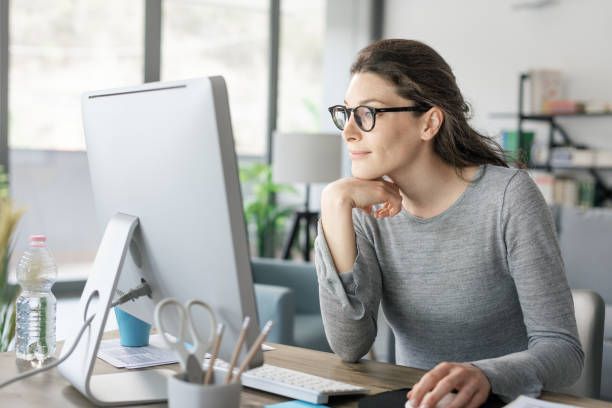 MODULE 2
OPTIMIZE YOUR APPROACH
Don't leave one red cent on the table. If you don't want to waste a single penny on your ads, build your funnel on a safety net.
At the end of this lesson you will have:
A method for capturing the contact information for your ideal customers so you can communicate with them when you want.
A strategy for staying top-of-mind and keeping your business in front of someone until they are ready to buy.
A battle-tested, fool-proof method for winning over the hearts of your ideal prospects, turning them from virtual strangers to paying customers in less than one week.
How to build a tribe of raving fans who can't wait to buy from you and become customers for life!
After this module, you'll be ready to start connecting with your ideal customers on Facebook and Instagram.
MODULE 3
LAUNCH YOUR FUNNEL
Time is money and in this module, you'll have your ad campaigns up-and-running in under an hour.
At the end of this module you will have:
Created the only two types of Campaigns you will need to drive floods of new, paying customers to your business every single day of the week. (Please note: brick-and-mortar businesses will have the option to create a third campaign type that will consistently deliver foot traffic to your physical location.)
Set up custom audiences that actually want to see ads from you.
Learned how to find the perfect audience for your product, service or offer.
Developed a strategy for consistenly identifying new audiences so you never run out of leads or potential buyers.
Written ad copy that captivates your ideal customer and magnetizes them to your message, your brand and your products or services.
Created ad images that jump out and stop the scroll, so your ad copy can do the hefty lifting of turning virtual strangers to paying customers with a single click from the Newsfeed.
After this Module, you'll be ready to launch your ads and see those sales start rolling in.
MODULE 4
ANALYZE AND AUTOMATE
Turn your newly launched funnel into a well-oiled machine. This module will help you understand your results, refine your process with a few clicks and scale your business so you can generate sales on auto-pilot.
After this module, you'll be able to:
Understand the five most important metrics that will determine the success of your Campaign.
Quickly identify bottlenecks that are clogging the flow of new customers coming to your business.
A strategy in place for automatically scaling up your Campaigns when they are performing well to increase your profitability.
Congratulations, you've built the automated marketing machine that will work around the clock to turn Facebook and Instagram users into paying customers for your business around the clock.
LIMITED TIME BONUS
GET 1:1 SUPPORT
ENJOY FREE COACHING FROM YOUR DEDICATED SUCCESS COACH
Every business is unique. Since 2014, Sam and our team of Facebook and Instagram Ads Experts have worked with over 47k small business owners around the world, so we know what every entrepreneur goes through when launching their first (or next!) marketing campaign. For a limited time, when you join the Facebook & Instagram Marketing Bootcamp, you will receive 1:1 coaching from your dedicated Success Coach to answer your questions, guide you and help you make decisions as you build your marketing machine.
Choose your area of focus
Create a map to success
Fine-tune your process
You'll walk away with a clear vision of where you want to grow and how you're going to get there. On average, students who meet with a coach individually make their first sale 2x faster than those who don't. This bonus is yours free with the paid in full purchase of this course.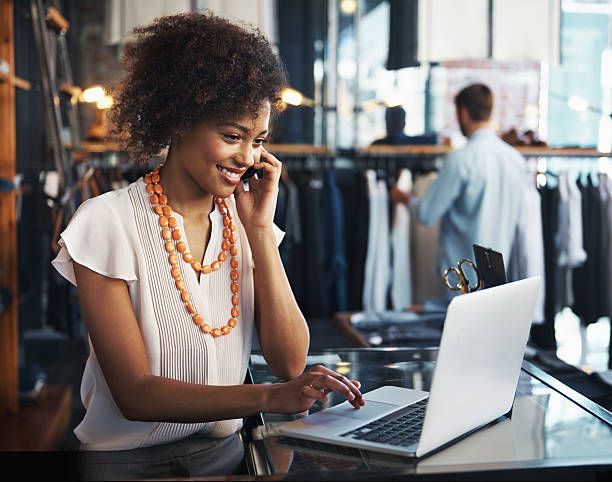 HEY, I'M SAM!
A serial entrepreneur, and advocate for all things Small Business, my foray into the business world began in 2012.
After leaving the grind of the 9-5, I left my corporate marketing gig to launch my own digital marketing agency.
By 2014, I began working with local Chambers of Commerce, Main Street Organizations, MLM Companies (like BeachBody, Lularoe, Mary Kay and more!) to train small business owners and direct sales reps on how to leverage social media to attract new customers and grow their revenue.
In 2016, my husband and I launched a lawn irrigation business. And in 2020, we opened a microbrewery and restaurant in our hometown in Western Kentucky.
See...serial entrepreneur. 😂
Unlike other business coaches and gurus who spend their days teaching business owners how to run their businesses, I'm right here in the trenches with you.
I know what it's like when the governor of your state shuts down your business completely at the onset of a global pandemic...and later reopens commerce in your state, allowing you to operate at 50% capacity - if you implement costly changes to your brick-and-mortar establishment.
I know what it's like to have to choose between keeping your employees working even though your sales have dwindled - because you feel responsible for helping support their families.
I know what it's like to have to figure out how to maintain profitability when your costs of goods sold spike 25% overnight - and you have to choose between increasing your prices and risk losing customers in the process.
I know what it's like when your shipping costs skyrocket and delivery times lag, and customers leave negative reviews about things that are beyond your control.
I know what it's like to have to work in your business, even when you feel the undeniable tug to work ON your business so it can continue to grow.
I'm right there with you, friend, and my mission in this life is to help you and as many small business owners as possible make their marketing so easy, so automated and so reliable that you can get back to doing what you love...working in your business...serving customers and leading your employees.
Out of necessity (running an ecommerce, consulting, local brick-and-mortar, and service based business all at the same time is no joke!), I've developed a systematic approach to automating all the marketing efforts for each of our businesses. And I'm here to show you exactly how you can achieve the same results (or even better!) I have over the last decade:
✔️ Generated over $10 million in online course sales
✔️ Trained over 850k small business owners around the world
✔️ Worked with over 48k small business owners through my online training programs
✔️ Generated multiple six figures annually in our local service-based business
✔️ Generated multiple seven-figures annually in our local restaurant and microbrewery
I want this level of success (or better!) for you. But I know the only way for you to get there is to laser focus your marketing efforts on the channels that will actually move the needle in the right direction predictably. And I know you're stretched THIN, so the only way to ensure consistency is to automate the majority of your marketing efforts.
So that's what I've developed in the Marketing Unleashed program.
If you can give me one hour a day for the next five days, you'll have your fully automated Facebook and Instagram marketing machine set-up and running. And within a few hours of launching, you'll start to see results in terms of new visitors to your website, more booties in the seats of your restaurant, more foot traffic in your brick-and-mortar, and new leads for your service-based business. But most importantly you'll see new customers rolling in and a marked increased revenue because you have a proven framework for turning virtual strangers scrolling on social media into raving fans who can't wait to spend their hard earned dollars with your small business.
"We were able add

over 700 brand new prospective customers

to our email list in less than two weeks and advertising efforts have been very successful in the 90 days since starting Samantha's program. Samantha's information is systematic…she doesn't leave one stone unturned. I've taken other marketing courses, and Samantha's course is definitely the upper echelon. She doesn't charge enough for all the information she provides." - Troy P., eCommerce Store Owner
The Unleashed program has opened my eyes to the many aspects of social media advertising that I was completely missing. I feel so much more confident and even enjoy the marketing responsibilities that come with owning my business now.

Traffic to my website has increased 500%

and my

sales have increased 600% since I started this program 6 months ago.

" - Kristi P., Women's Clothin Boutique Owner
GET INSTANT ACCESS TO
THE Facebook & Instagram Marketing Unleashed Bootcamp
This comprehensive course will help you elevate and automate your marketing efforts to deliver floods of happy, paying dream customers each and every day.
30-DAY MONEY-BACK GUARANTEE
If you implement everything you learn in the course and do not see results, let us know within the first 30-days for a full refund.
FREQUENTLY ASKED QUESTIONS
.
How do I know if this course is right for me?
How many hours should I schedule in order to get awesome results?
Is there A Refund Policy?
What if I have questions or need support?